Students create hometown history films to connect with community and our nation's story
Young Americans Making History: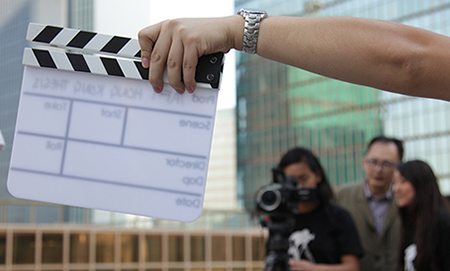 The American History Film Project is an multi-disciplinary educational project that teaches students to research, write, plan, act, film, and edit a short film about the history of their local community, and then share it with other kids across the USA through the wonders of the internet.
Everyone needs to feel important as an individual, yet connected to something larger. As students learn about and take pride in their local history, the American History Film Project helps them realize their importance as members of a community, while being connected to our nation. When children across the country create a short film about their local history and share their films with children in other states, they become the teachers. There is so much to learn from one another!
PLACE YOUR AD HERE
Click on Contact us to tell us about the ad you want to place here.